The Club
As the name indicates, the Carlton-Arena Taekwondo Club started in Carlton, Nottingham, around 1980, then in 1995, the original founder of the club Mr F Brown, decided at the young age of seventy four to finally retire from Taekwondo. After some convincing from Master Ray Lightfoot - 6th Dan, the club was taken over by Guy and Norma Châtel, who are the present owners. Guy is also the Chief instructor and Norma is in the position of Administration Manager.
Eventually expansion was able to take place with the opening in 1997 of the branch at Rushcliffe Arena in West Bridgford, Nottingham, and the name was changed to "Carlton-Arena Taekwondo".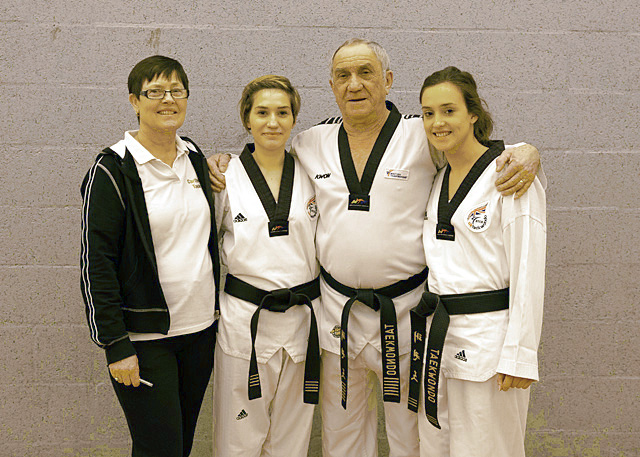 The Chatels: Norma, Sophie, Guy, and Natalie
Further expansion has taken place over the years as the club has built on it's success, in May 1999 Gamston hall was added.
Total membership now orbits around about 140 students - including 40 Black belts from 1st Dan to 6th Dan, training throughout the club structure at different venues.