DAN GRADING NOV 2011
A huge congratulations to the under listed students who were promoted to the following Dan Grades:
1st Dan Poom:
Haider Qaiser, Jo Sims, Luke Court, Eliot Eaton, John Clemonson,
Eleanor Warrington, Jo Weaver, Devan Govind, Nikitha Mistry
1st Dan:
Girish Mistry, Alistair Jones, Michael Sosin, James Warrington
2nd Dan:
Ellie Hawkins, Lauren Clark, James Forsythe, Mark Gerry, Regaynor Johal
3rd Dan:
Cristina Piraino
Carlton Arena now has a total of 54 Dan grades in the club!!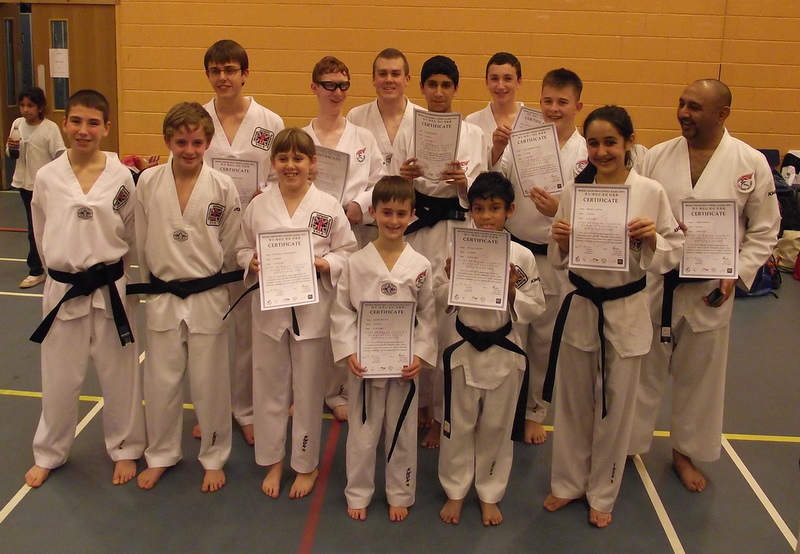 Above: Well done to all the new Carlton Arena 1st Dan's and Poom's!!!